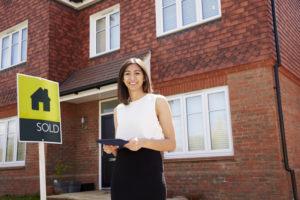 The best time for your clients to buy investment real estate is now.  Real estate in some parts of the country is available at a discounted and interest rates are still low!
This is a powerful way for real estate brokers and agents to increase their revenue by adding real estate investment transactions to their group of services.  You will be able to provides to your clients some of the best property deals in some the best markets around the entire country.
As a real estate professional you will be able to achieve this without changing your brokerage affiliation or changing the current way you or your agents do business.  You can transforms your idle client database into revenue by transforming many of these clients into active real estate investors.  When you refer a client to JA "Done For You" Realty, that client is tied to you for life.
You will receive a referral fee on EVERY real estate purchase the client transacts using our services — FOREVER.  This means as a licensed agent when a client buys in the "Hot Markets" with JA "Done For You"  doing literally all of the work you earn a referral fee on the transaction.
As a real estate professional there is no cost or commitment to join our program.  Just sign up and start qualifying your past, present and future clients for investment grade real estate.  Remember, we do all the work in getting your clients through the investment buying process.  And, as a realtor, you also will have the means by which you can acquire investment properties for yourself.
Fill out the form below and get started with your investment career today!!!
[huge_it_forms id="3″]